Corporate Defense Attorneys
Helping You Defend Your Company's Interests
Lavender Hoffman, LLC's corporate defense lawyers can provide legal counsel and services to companies involved in business disputes. There are many issues that may arise during the course of business that will require litigation to solve, but our attorneys have the legal experience and skill necessary to help you initiate or defend against legal action to defend your company's interests.
We can litigate common business-related matters such as:
Breach of contract
Other contract-based disputes
Shareholder disputes
Business transaction matters
Intellectual property disputes
Partnership disputes
Product liability matters
Non-disclosure enforcement
Non-compete enforcement
Although these are some of the most common reasons business disputes arise, our business litigation attorneys can handle much more for your company. If you need to pursue legal action to protect your company in a legal dispute you don't see described above, please reach out to us to learn more about what Lavender Hoffman, LLC is capable of accomplishing for your business.
We've helped thousands of clients with a variety of important and sensitive legal matters. The results we achieved have had life-altering impacts on our clients who have come to us for help when they needed it most.
Reach out to us by calling (404) 400-4500 .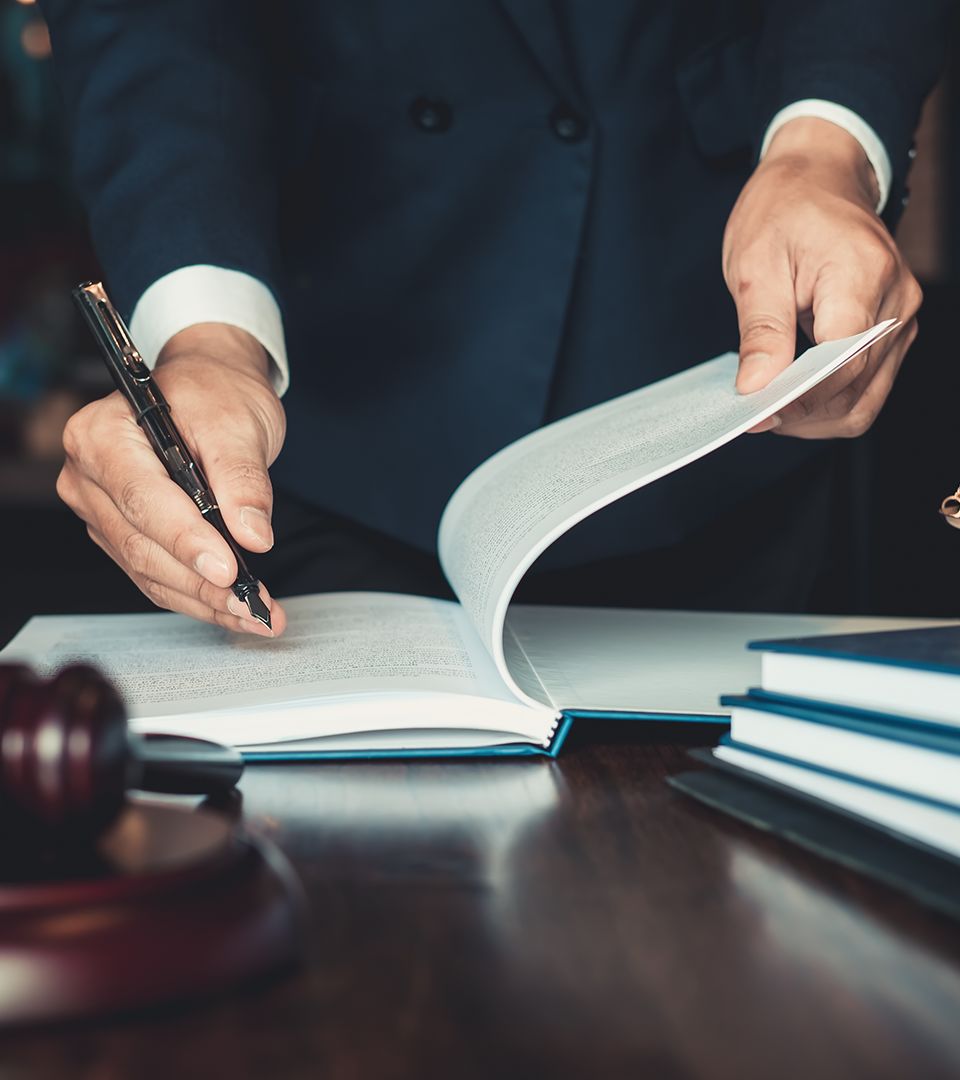 How a Corporate Defense AttorneyCan Help You
Representation from Lavender Hoffman, LLC means we'll pursue all possible avenues that can lead to an outcome that aligns with your goals for taking legal action. If you're defending against a lawsuit, brokering a settlement through alternative means of dispute resolution—such as arbitration and mediation—may be favorable to your interests.
More often than not, opposing sides in a business dispute can work out their differences out of court, but this is not always the case. If you feel you are being unfairly treated by your opposition and settling the dispute in court is the best way forward, we will help you prepare a personalized legal strategy that can help you achieve the best possible outcome through litigation.
Another important consideration is that a settlement reached out of court is often binding and very difficult to alter. If you are not confident that you will get a result that works for your business through mediation and arbitration, pursuing your interests in court may be the best option for moving forward.